MSI is proud to present brand new graphics cards based on AMD's Polaris architecture. Both the Radeon™ RX 480 GAMING X 8G and Radeon™ RX 480 GAMING X 4G cards brandish the imposing TWIN FROZR VI thermal design to keep the 14 nm FinFET GPU cooler than ever before. The new levels of cool allow for higher core and memory speeds for increased performance in games up to 1440p and VR. The recognizable shapes of the eye-catching TWIN FROZR cooler are intensified by a fiery red GAMING glow piercing through the cover, while the MSI GAMING dragon RGB LED on the side can be set to any of 16.8 million colors to match your mood or build. A completely new custom 8-phase PCB design using Military Class 4 components with an 8-pin power connector enables higher overclocking performance to push your graphics card to the max. The classy matte black solid metal backplate gives the card more structural strength and provides a nice finishing touch.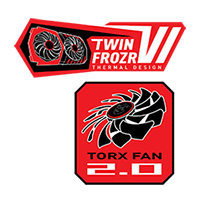 TWIN FROZR VI: THERMAL DESIGN
MSI's new TWIN FROZR VI Thermal Design raises the bar of Graphics Card air cooling. TORX Fan 2.0 is the enhanced version of the patented MSI TORX Fan technology which generates 22% more air pressure for better cooling performance while further reducing noise levels. Connected to the huge heatsink are up to 8mm thick copper heat pipes with a squared shape at the bottom for optimal heat transfer from the solid nickel-plated copper baseplate combined with premium thermal compound X to keep the Polaris powerhouse cool.
PREMIUM VR EXPERIENCES
Radeon™ RX 480 GPUs are engineered to provide premium VR experiences to a wide range of users. Experience beautifully rich and immersive VR adventures with advanced comfort and effortless compatibility. Avoid nausea and motion sickness with the AMD LiquidVR™ initiative, featuring groundbreaking Asynchronous Shaders. The Radeon™ RX 480 graphics card, combined with AMD LiquidVR™ technology has been used by leading head-mounted display (HMD) vendors, providing an exceptional platform for a fully immersive and comfortable VR experience.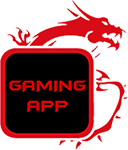 MSI GAMING APP
The MSI Gaming App allows gamers to quickly switch between OC, Gaming and Silent performance modes, depending on their needs. The latest version of MSI Gaming App features One-click to VR, which instantly optimizes your PC for the best Virtual Reality experience. It also includes host of premium features like EyeRest to improve image quality and Dragon Eye which allows you to watch a YouTube video or stream while gaming. Last but not least, the Gaming App features a LED control tab, allowing gamers to choose from 5 unique lighting modes to set the right ambiance for their gaming sessions with just one click. AVAILABILITY: MSI Radeon™ RX 480 GAMING X models are expected to be in stores worldwide around the middle of August 2016.